609-806-5083
Outpatient Drug And Alcohol Use Treatment Near Golden Crest
The Counseling Center has professional counseling services to treat every aspect of addiction, including any co-occuring mental health issues. Our outpatient treatment center near Golden Crest can be the best place to get substance use therapy while you also perform the activities of your daily routine. Our group and individual therapies are led by licensed therapists who help you discover coping strategies while strengthening your mental wellbeing. We know each patient is unique, which is why we customize your therapy to your unique needs.
Get Drug And Alcohol Support In Our Continuum Of Care
The Counseling Center is a distinct behavioral health facility in Praesum Healthcare's continuum of care. Praesum's mission since 2004 has been to provide individuals around Golden Crest with compassionate, personalized drug and alcohol treatment at authorized facilities. We know our patients have a higher chance of overcoming addiction when we design treatment to your specific circumstances.
The Counseling Center plays its role by giving you access to addiction outpatient services in Golden Crest. Our patients usually seek our assistance after detoxification and inpatient rehab for alcohol or drug use. We employ different evidence-based techniques to address the co-occurring disorders that factor into substance use and help you lead a more fulfilling life. And unlike residential locations, you arrange sessions around your employment and return home from The Counseling Center each night.
Discover The Ideal Outpatient Program Near Golden Crest
Reach your recovery goals with one of our outpatient services at The Counseling Center. Our carefully designed treatments give you a better perception of alcohol and drug use and related disorders, build up your mental health, and make it easier for you to avoid a relapse. We'll perform a full assessment so our empathetic clinicians can determine the best treatment for your needs.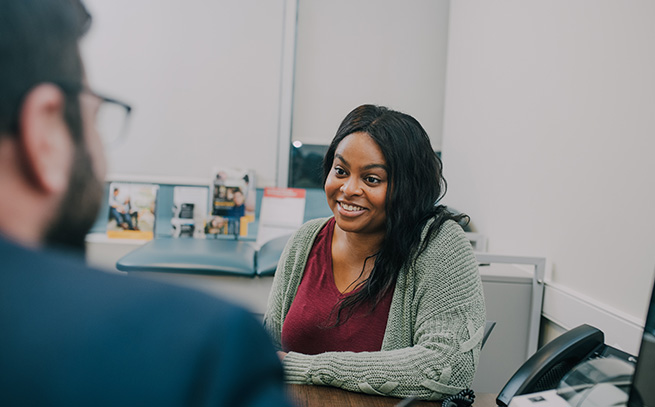 Intensive Outpatient Program
Get expert alcohol and drug use therapy and still do your day-to-day duties in our Intensive Outpatient Program (IOP) in Golden Crest. If you've finished inpatient program and are looking to progress further in your recovery, IOP is a great plan. Your plan may have at least three group therapy sessions and one individual therapy session.
Outpatient Programs For Substance Use And Co-occurring Disorders
Additionally, we have less structured Outpatient Programs of evidence-based counseling treatments that concentrate on your substance use or possible co-occurring disorders. This program normally means you participate in shorter group therapy sessions three times each week and follow your own schedule for individual and family counseling.
Medication-Assisted Treatment
The Counseling Center's clinicians could prescribe Medication-assisted Treatment (MAT) if withdrawal symptoms threaten to become an obstacle to your recovery. We may maintain approved medications when you need them.
The Different Outpatient Therapies Near Golden Crest
To help you progress through your recovery, The Counseling Center offers the following treatments and therapies:
Individual Counseling: Learn your triggers regarding alcohol or drug use and work on your mental health under the guidance of a licensed therapist one-on-one.
Group Counseling: Receive support from peers who are working through the same recovery stage as you. Group therapy sessions have no more than 15 people and are led by a trained therapist.
Family Counseling: Recovery from addiction includes not only you, but your family and partners. A counselor can help everyone handle the difficulties of substance use recovery while encouraging improved communication and trust.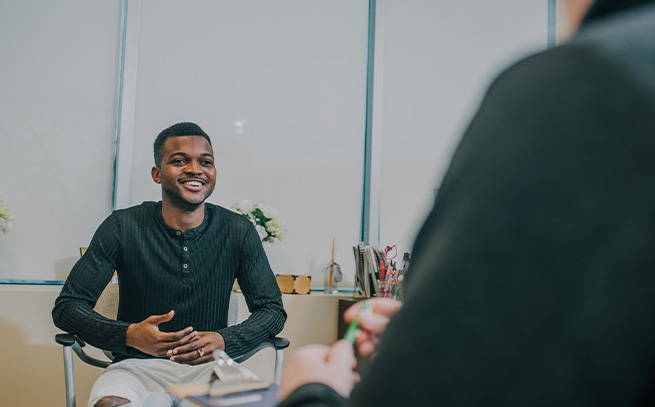 Proven Mental Health Treatment Near Golden Crest From The Counseling Center
For many patients, there is a powerful link between mental health and addiction. Our licensed therapists can help you identify and manage the co-occurring conditions or trauma that have contributed to substance use. These might be things like:
ADHD
Anxiety
Bipolar disorders
Depression
PTSD
OCD
You can address mental health through many of The Counseling Center's therapies and treatments close to Golden Crest:
Cognitive behavioral therapy
Dialectical behavioral therapy
Motivational interviewing
Trauma-informed therapy
To supplement therapy, The Counseling Center offers skills classes. These sessions center around vital life skills, like interpersonal communication, coping methods, and anger management. Our psychologists can also prescribe and administer medication for mental conditions.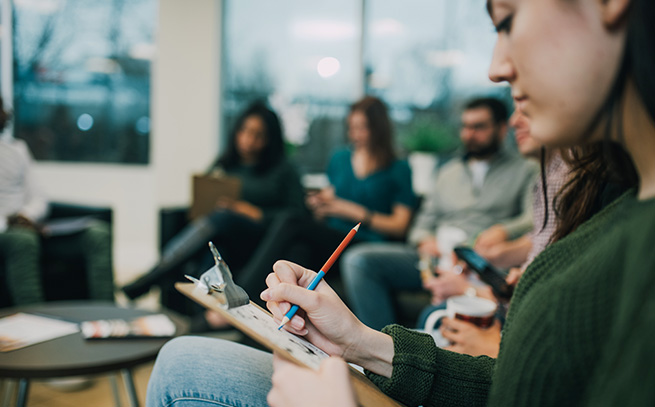 Looking For Outpatient Drug And Alcohol Use Treatment Near Golden Crest? Call Today!
Are you searching for mental health therapy as you so you can better overcome alcohol and drug addiction? Reach out to The Counseling Center At Robbinsville at 609-806-5083 or send in the following form to get the services you need. Our team answers all questions quickly, regardless of the hour. We are standing by to help you.